| | | |
| --- | --- | --- |
| | | Everybody Falling, in memoriam shuttle Columbia and crew, is a new piece for Stick and countertenor, available as a downloadable MP3. |

Written, Produced & Engineered by Arthur Durkee
©2003 Arthur Durkee. All Rights Reserved.




---


Milonga of the Time of Leaves



Tango of the Knife FIght



Written, Produced & Engineered by Arthur Durkee
©2014 Arthur Durkee. All Rights Reserved.

Daniel Atwater: Accordion
Brian Schultz: Piano
Arthur Durkee: Chapman Stick




---


Americans Roads (2012) for voices and instruments
---


Shine (2015) for voices and string band
---


Still/Here




---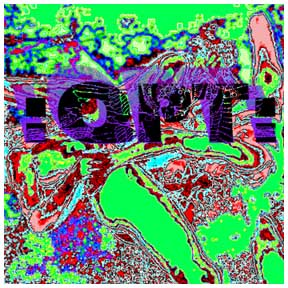 A short-lived but fun little project; several tracks feature the Infinite Sustain Feedback System. One of my punk rock bands, the only one that really recorded much, and the only one for which I also wrote all the lyrics and challenged the listener with my vocal stylings. Also, the only overtly queer boy punk rock band: homocore rules. So, yes, it's true: I've just come out. I am indeed a songwriter. There are another 7 QPT tracks in the can that I haven't finished mixing and producing yet. Someday, I promise.

Dave Bintz: drums, guitars
Art Durkee: Stick with ISFS, fretless bass, queer bass, vocals

A little side note: Yes, QPT stands for something. What that is, remains flexible. Quince Pop Tarts? Questionablly Poor Taste? Queer Power Trio? You be the judge.




---
Data Rabies

Another short-lived but fun little punk project. We managed to record a couple of tracks, though, which still sound pretty good. Angry industrial post-punk flavored with a little McLuhanesque social commentary about the digitization of human culture.

Charlie Nichols: vocals & texts
Art Durkee: Stick, low bass guitar
Diane Perris: high bass guitar
Tom Hamer: drums & percussion


Digital Decay

Contorti ons




---
Jazz inspired by world music. Most of the pieces are written by Tom Lachmund, with a couple written by me, and a couple of free improvs. The notated lead sheets are often cyclic structures that serve as foundations for free blowing. Free jazz meets ethnomusicology.
Tom Lachmund: saxophones, bass clarinet, percussion
Art Durkee: Stick, percussion
"Uncle" Larry Hancock: bass, percussion
Tommy Thompson: drums, percussion